Pre-SMS Consumer Neuroscience Research Workshop
When: Thursday, February 7, 2019
Time: 9:00 AM to 4:00 PM
Where: Customer NeuroInsights Research Lab (C-NRL), University of Memphis
Registration for this workshop is $100/person and is separate from registration for SMS. Click the brain to register.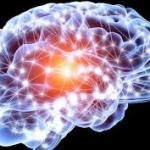 The University of Memphis will be hosting a one-day Consumer Neuroscience Research Workshop on Thursday, February 7, 2019. The event is geared toward doctoral students and faculty at SMS program schools interested in gaining greater understanding of "neuromarketing" research methods. No prior knowledge or experience in neuroscience is required.
Planned sessions will be fast paced and interactive, providing attendees with hands-on experience working with the latest hardware and software tools. Sessions will be led by faculty involved with labs at SMS schools as well as by our industry partner, iMotions, Inc. Methods covered during the workshop include:
• Eye-tracking
• Core Biometrics (GSR, Heart Rate, Pupilometry)
• Facial Expression Analysis
• EEG
The overarching goal of the workshop is to help attendees identify ways in which neuroscience methods might be applied in addressing research questions within their own areas of interest. The event program is listed below:
Workshop Agenda
Time                                      Item
7:30 to 8:30                           Breakfast at the Holiday Inn
8:45                                       Walk to Fogelman College of Business/C-NRL lab
9:00                                       Session 1: Overview of Neuro Research Methods
10:15                                     Morning Break
10:30                                     Session 2: Research Speed Date – SMS Faculty Present                                                  their Neuro Research Program
12:00                                     Lunch Break
1:00                                       Session 3: Hands-on Training – Small groups rotate                                                          through 4 stations, each featuring a different research                                                      application and combination of neuro research tools (e.g.,                                                Usability/UX, Ad Testing, Product Packaging w/eye                                                            tracking glasses, Retail study with eye tracking VR)
2:45                                       Afternoon Break
3:00 to 4:30                          Session 4: Individual Research Consultation – Break into                                                 small groups led by faculty/industry experts to discuss                                                       ways to integrate neuro methods with individual research                                                 interests.